Predator Tour's Open 10-Ball Tony Robles Undefeated
Tony Robles (1st), Zion Zvi (2nd), Adam Wheeler (4th), Jeremy Sossei (3rd) – Photo: Alison Fischer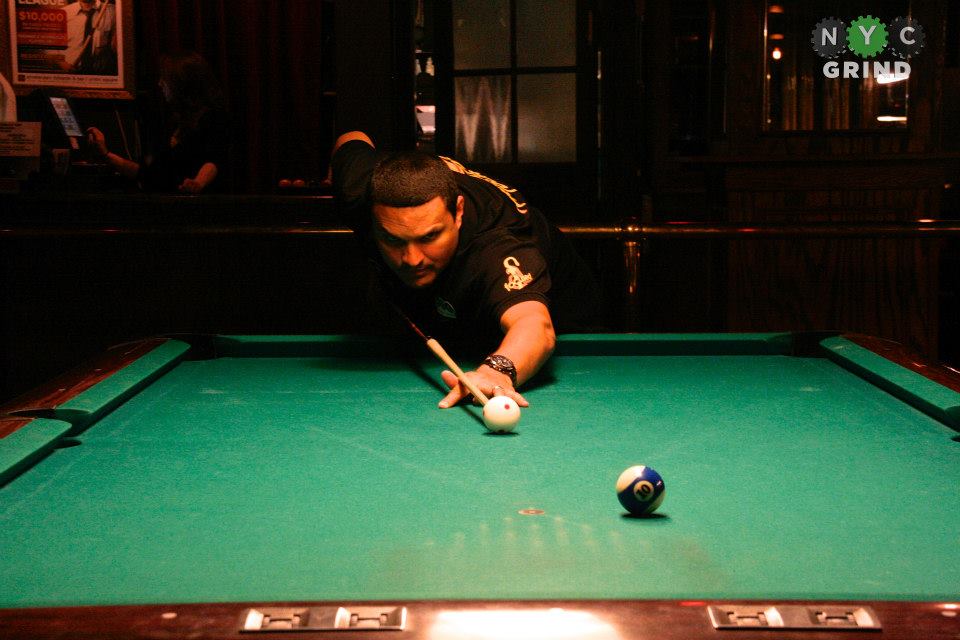 Top Finishers & Payouts:
1st: Tony Robles – $550
2nd: Zion Zvi – $350
3rd: Jeremy Sossei – $250
4th: Adam Wheeler – $150
The Predator Pro/Am Tour would like to give special thanks to their sponsors for their support: Predator Cues, The National Amateur Pool League, Delta-13 Racks, NYC Grind, PoolOnTheNet.com, Gotham City Technologies, and Ozone Billiards.
Coming up next on the Predator Pro/Am Tour will be Stop #15: The 3rd Annual Steinway Classic on August 2-3.
For more tour information, visit www.PredatorProAmTour.com.
See more at: http://www.nycgrind.com